Following on from my last blog post, Dog Language, I've put together a short Dog Phrasebook to show some typical dog phrases and their equivalent in English.  Our part-time dog, Hamish, helped me with the translations on his last visit.  You may remember Hamish from my previous post about dog borrowing and dog names :  Give a dog a good name .
Here's the subject in neutral
Some of his body language was impossible to photograph as he was moving so fast that the result would have been a brown blur.  So here are the phrases, in chronological order from when he bolted in through our front door.  I took a photo whenever the resulting image was likely to be vaguely dog-shaped.
Hello!  It's me!  It's you!  (no chance of getting a photo of this phrase)
I've brought my toys…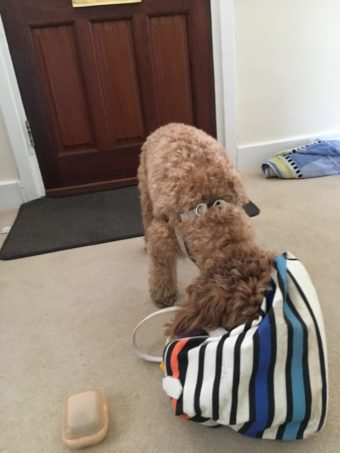 Well, they're here somewhere….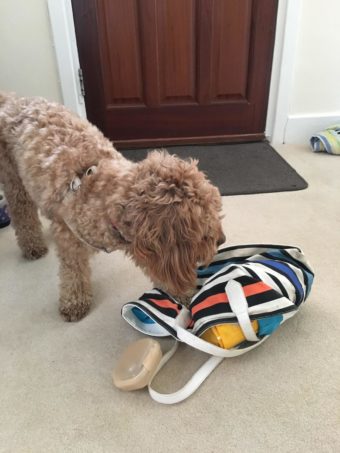 Come on, let's play!  (NB: this is dog to human.  Dog to dog would be: chest and front legs on the ground, bottom up, tail wagging)
I'm so excited I don't know what to do with myself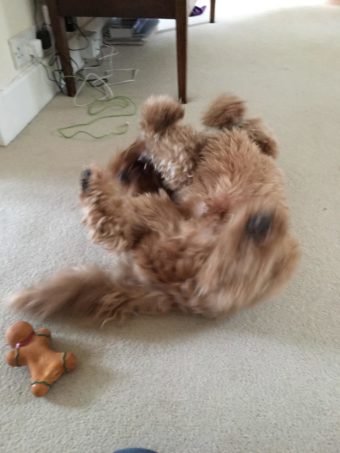 Tummy rubs please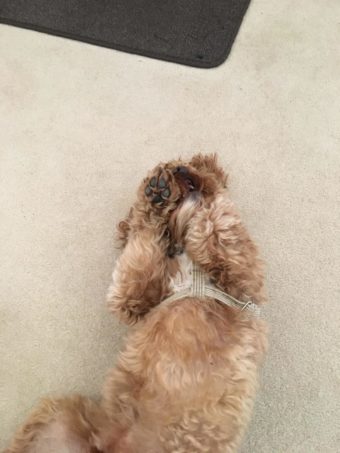 There's a cat (well, that's where I saw one about a year ago)
There's a squirrel/fox (impossible to photograph this – it's a sprint where the back legs overtake the front legs)
I rolled in something, you see
Oh I give up!
Dinnertime (hard stare to human, and licking of chops too fast to photograph)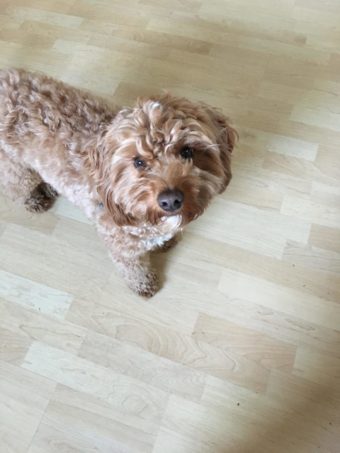 I don't want to lose this ball again.
Ah!  There's my owner at the door (great excitement again, too fast to photograph).
Dogs say hello, but they don't say goodbye!